HC Bernedoodles - Testimonials
Here's what a few of our customers have had to say about us.
Have a testimonial of your own to share?
Send a Testimonial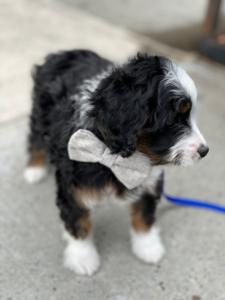 Kaitlin
March 2020 - New York
My experience has been amazing from my initial random email about litters to my annoying (and probably incessant) numerous emails that followed.. Jason was very responsive and answered all questions honestly, the photos of the puppies are incredible... and the puppies are even cuter in person!! I just received my puppy today, and he is so adorable with an adorable personality. Anyone looking for a puppy should be trying to get one from here!!! HC BErnedoodles cares for their animals and are incredible to interact with. The entire process has been nothing but incredible.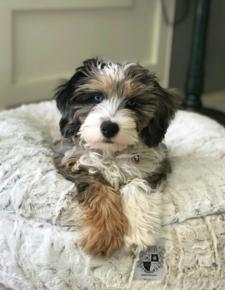 Tony P.
January 2020 delivery - Solana Beach, CA
Blu in short order became the most popular member of our family. He is smart, sweet, engaging and healthy. Jason was very responsive and easy to work with and the process went well. We are very pleased.
Jeff erselius
10/9/19 - Anaheim ca
HC Berne rocks! Our little guy came to us in great shape. He is the best listener and learns very well. He is six months and takes commands from all members InFamily . Our little Remi has brought bunches of fun to our family and goes to work with me everyday. He's is socially adapted and travels with us perfectly. I would say if your in love with a doodle and you want a dedicated Buddy to spend your days with these dogs are perfect and behave and learn very well. HC is the breeder you want for your life long buddy or princess.
Debbie Shelton
Summer 2019 - Washington State
I totally appreciate all the hard work and dedication that HC Bernadoodles puts into their dogs and puppies and breeding I could not be happier with them and our sweet boy Bailey I am so grateful to them and had a wonderful experience dealing with them Jason is very knowledgeable and patient with you and takes as much time as necessary to help totally appreciate all they do thank you so much ??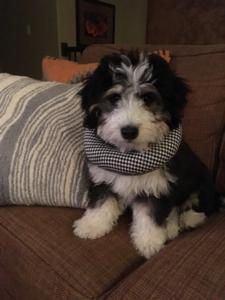 Kameron Werts
Winter 2018 - Wichita, KS
Jason is a fantastic breeder. Couldn't be more in love with our healthy & loving little Maggie.