Khloe + Landon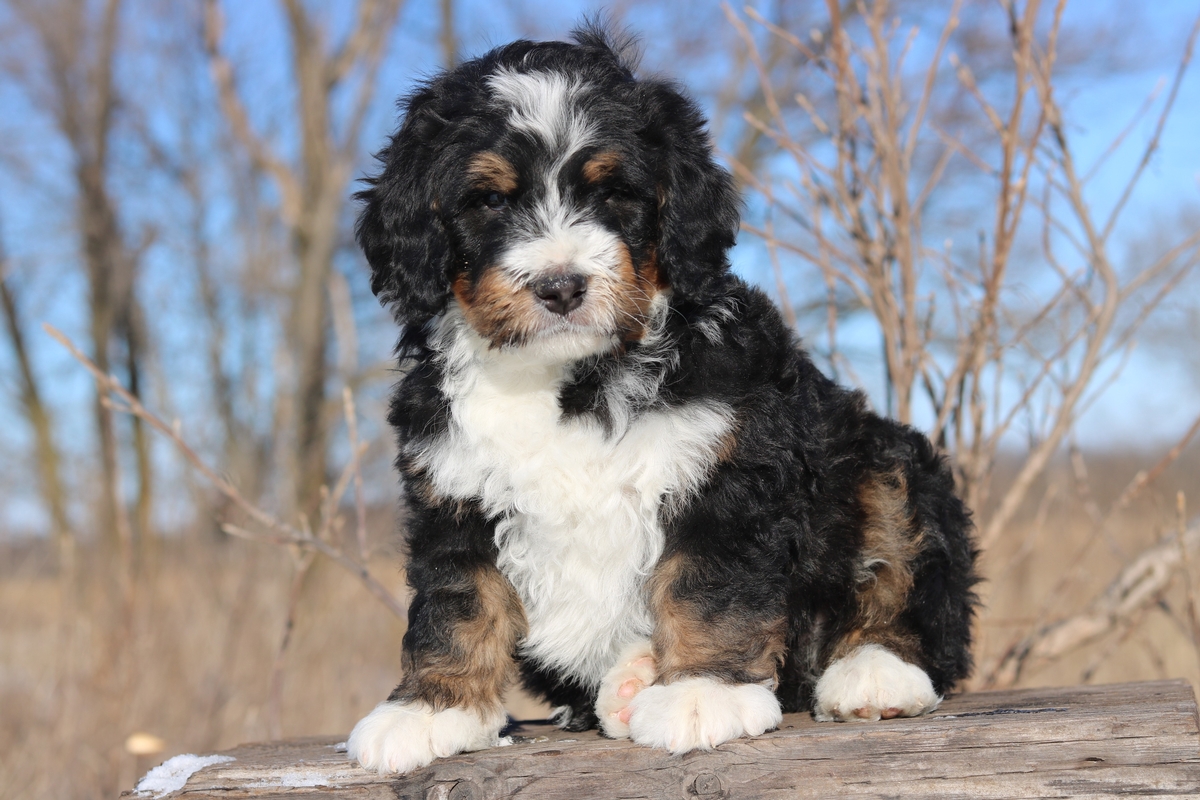 Basic Information
Born January 21 are 4 boys and 1 girl to Khloe and Landon. These babies are A F1 Standard Bernedoodle in a traditional black tri color.
Sorry these puppies are currently all spoken for.
congratulations to the current reservations on this litter :)
Wilson Family
Miller family
Potter family
Allphin family
Breeder pick
Reserve A Puppy
All pups in this litter are reserved or sold. Sign up to our email list to stay informed of future expected litters.
Request More Information or Call 660.663.5221